You are feeling restless and before your thoughts sink in, you are all packed and headed towards your local railway station. Your driver struggles to make his way through the city din and you constantly look at your watch. Time seems to fly, but the traffic and hustle and bustle seems to make you very impatient.
You get hassled at the traffic signals and tend to shout out loud at the motorist and rickshaw-vala who just came in your way at the junction. You crib about not making to the station on time when you see your mothers arm reach out to you and comfort you. Finally you arrive at the station ten minutes before departure.
The Journey Begins
Hurriedly you pay the taxi driver, unload the luggage and make your way briskly towards the ticket counter. You see an air of excitement in your kids and your wife's eye gleaming bright. You make your family comfortable in your compartment. The tea vendors and the porters and the noise of the crowd slowly vanes away as the train starts chugging and gains momentum.
You have a feeling of having won a battle as the chugging become steady and the screeching, whistle and noise of the breaks go to the background. Your mind is still clogged with vivid memories of your chaotic life style while you get slowly lost in conversation with your family. Then all you remember is going into a deep slumber!
The Moment of Truth
You seem to be in a haze and when you wake up and to your surprise you see that you are teleported to a new dimension. Time seems to stop as you are awe struck by the mesmerizing view of valleys and tea estates.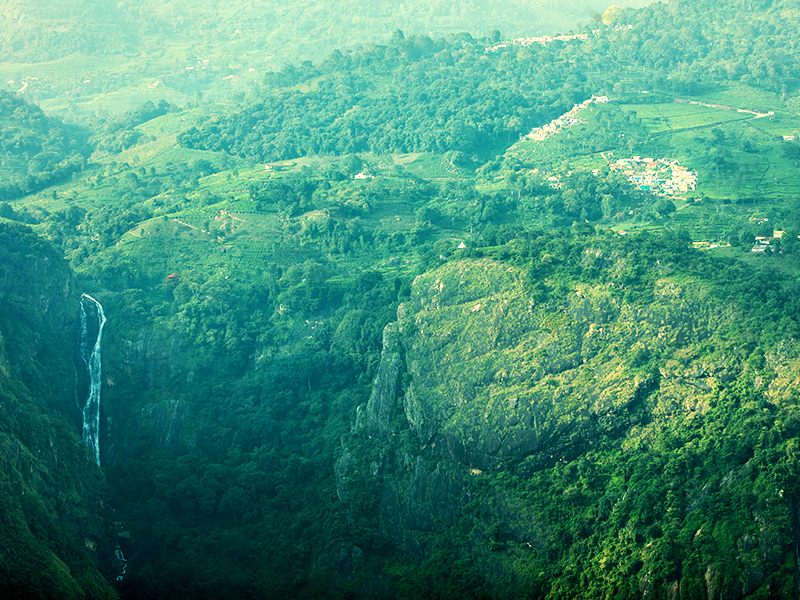 he fresh mountain air and the flora and fauna welcomes you and fills you with joy. As you crisscross the mountains that touch the clouds, and the train make its way through bridges, tunnels and scenic waterfalls; your heart simply seems to skip a beat.
You get down at the last station and unload the luggage and have a piping hot cup of tea. As you soak in the environment you get lost in its timeless beauty. This is no fairy tale, you are in the enchanting land of Coonoor! The destination you have been planning to visit from time immemorial.
Bring back the Nostalgia of Old times
You get into the transport arranged for you and head towards the home stay through the winding mountains. The air simply seems to fill your heart with enthusiasm. Finally as the gates open you are awe struck by the old world charm of an inviting cottage.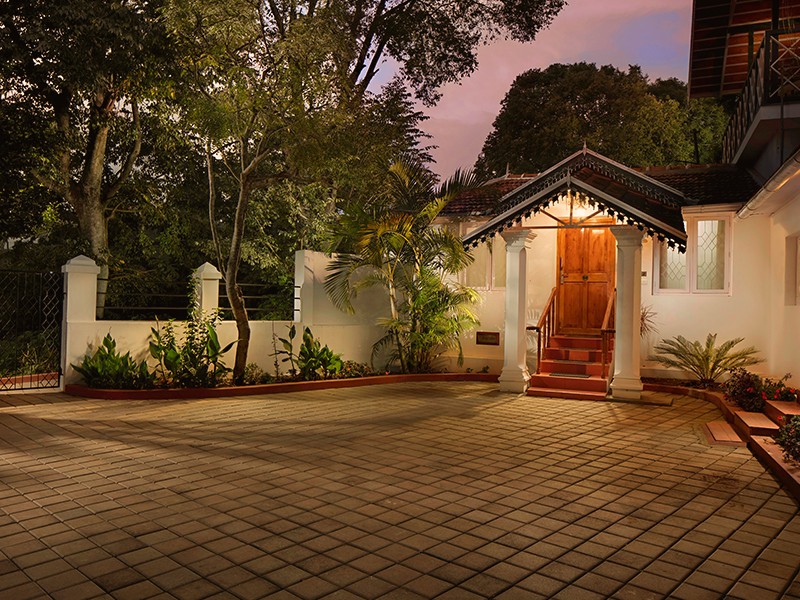 Nestled in the heart of Coonoor this is Fairy Glen for you; a homestay that is worlds apart. You have a beautiful driveway with a sprawling garden and nicely done swings. The moment you step into the cottage with your family you get the sense of being located in a space that truly feels like heaven with its rustic interiors, vintage décor neatly equipped with modern amenities; bringing you the best of both worlds.
Fairy Glen is nestled amidst the lush green valleys of Nilgiris, and a kilometre away from the city centre and a stone's throw away from the tourist destinations in and around Coonoor. You could quickly engage a transport and go sightseeing!
Making Memories on the go
As for your itinerary, you have everything sorted! Dolphin's nose is a spectacular view point located in the vicinity and holds a splendid view of the cascading waterfalls and a bird's eye view of the nearby town embraced by the valleys.
Once you soak in nature in all its glory you can head towards Droog Fort, which was Tippu Sultans's lineage and aboard where you can draw inspiration from history. You can then head straight to Lamb's Rock and shoot some great videos; take great selfies and feel no less than a movie star. Thanks to the number of movies that have be shot in this locale due to its picturesque and serene appeal!
Finally you can call it a day by going boating at Sim's park which is surrounded by a beautiful lake, with nicely landscaped gardens along its banks, with a beautiful canopy of ancient trees and colourful flowers that adorn its stretches.
Finally you can call it a day by going boating at Sim's park which is surrounded by a beautiful lake, with nicely landscaped gardens along its banks, with a beautiful canopy of ancient trees and colourful flowers that adorn its stretches.
Hospitality which will be etched for ever
When you are back from your escapade in the comforts of your cosy retreat, you can whet your appetite for fine food by indulging yourself in great culinary delicacies' all through the day. You can sit through and savour a variety of biryanis, samosas, poultry and vegetarian preparations, Indian snacks all prepared in its rustic charm; under the able guidance of a master chef; served at the time and place of your choosing. Give into the taste of the lip smacking kebabs, grills and for those with a sweet tooth there is always a variety of deserts to choose from! The preparations are so intricate and exquisitely done that you are sure to come back for more! The client testimonials on the Fairy Glen website speaks volumes of their culinary skills.
You spend a week here and you are all set to embrace life in all its vigour. Feel the excitement and the warmth! Fairy Glen and Coonoor is no less than a dream or a fairy tale and you sure to take home a lot of memories and eventful experiences until your next visit.